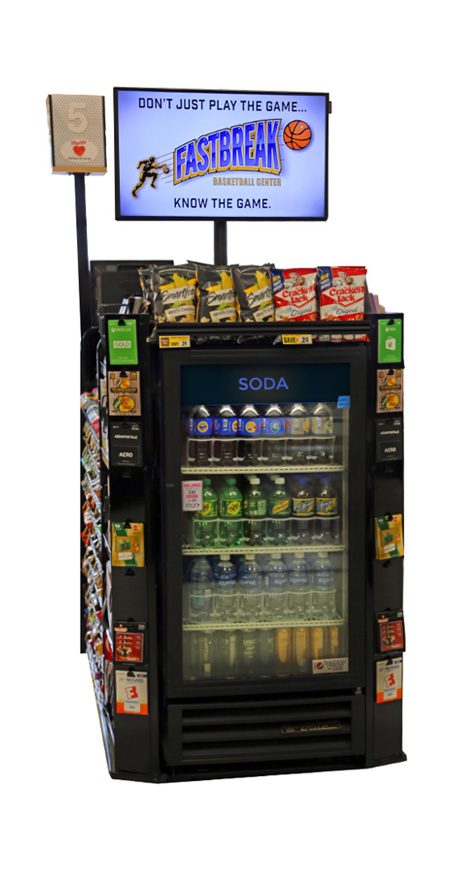 A bank of hi-res monitors at every other check out engages shoppers with entertainment and information. Motion graphic/video runs a continuous loop of local advertising and store branded message.
Hi-Res monitors play in sync at check out
Zero footprint placement above refrigerators
Plug & Play installation

Benefits:
Shortens perceived wait times
Engages shoppers with entertainment and information
Lifts sales and promotes your services
2 store commercials play in every 4 minute loop
30 store commercials play every hour on screen
Delivers additional revenue streams
Adcorp installs and maintains all equipment at no cost to you!



Innovative Grocers utilize our FREE
CheckOut Digital every day!